Vintage Eartha Kitt Down To Eartha First Year Pressing 1955 US RCA Victor ‎LPM 1109 Vintage Vinyl LP Record Album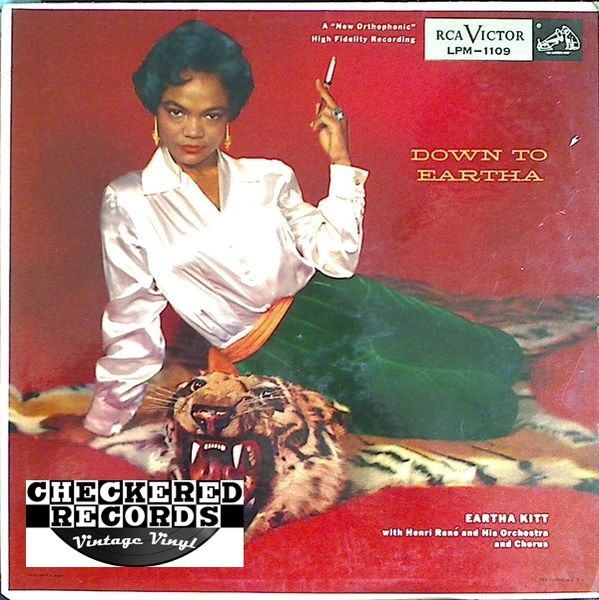 Vintage Eartha Kitt Down To Eartha First Year Pressing 1955 US RCA Victor ‎LPM 1109 Vintage Vinyl LP Record Album
Eartha Kitt Down To Eartha
Label: RCA Victor ‎LPM 1109
Format: Vinyl, LP, Album
Country: US
Released: 1955
Genre: Jazz
Style: Soul-Jazz
Tracklist
A1 I Wantcha Around
A2 Do You Remember
A3 Looking For A Boy
A4 I'Ve Got That Lovin' Bug Itch
A5 Oh, John!
A6 Strangers In The Starlight
B1 The Day That The Circus Left Town
B2 Après Moi
B3 The Heel
B4 Mambo De Paree
B5 My Heart's Delight
B6 Hey, Jacque
Barcode: None
Matrix#: Side 1- F2PP 1427 1S I ΛI
Matrix #: Side 2- F2PP-1428
Media (stock photo): VG+ (slight warble, minor surface abrasions)
Sleeve (stock photo): VG+ (mild to moderate shelf wear)
7 Day 100% Satisfaction Guarantee!
$4 FLAT RATE SHIPPING 1-100 ALBUMS USPS Media Mail!!!