AC/DC Highway To Hell ULTRA RARE ATCO Club Label Misprint With Chicago WMET 95.5FM Letter US ATCO SD-19244 Vintage Vinyl LP Record Album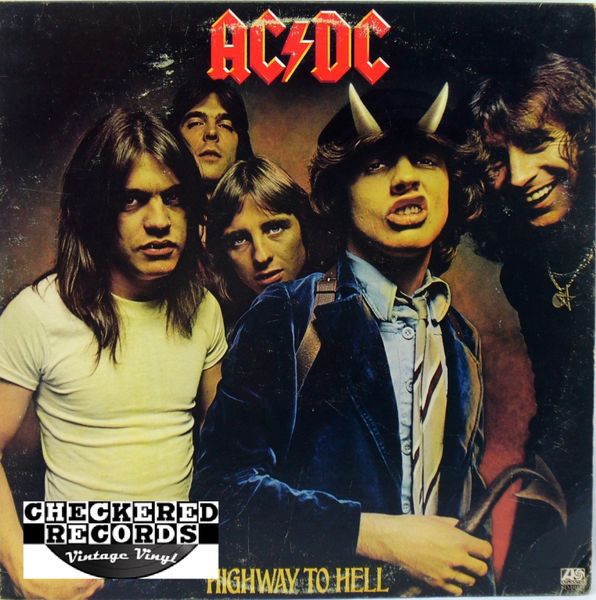 AC/DC Highway To Hell ULTRA RARE ATCO Club Label Misprint With Chicago WMET 95.5FM Letter US ATCO SD-19244 Vintage Vinyl LP Record Album
AC/DC ‎Highway To Hell ATCO Club Label Misprint With Chicago WMET 95.5FM Letter (ULTRA ULTRA RARE) 
Rarest of rare AC/DC record albums! A perfect label misprint resulting in the only known 1979 copy of AC/DC 'Highway To Hell' with the ATCO record label. It was sent to Chicago radio station WMET 95.5FM  (1976-1986) as an "on air" prize. The letter would seem to indicate that Presswell Pressing Plant in Ancora, J was forced to send this misprinted album out to satisfy promotional obligations. It is possible this may be the only record of its kind (currently). The letter is a copy from an old XEROX copier on WMET letterhead.
Label/Cat#: ATCO SD 19244
Format: Vinyl, LP, Album
Country: US
Released: 1979
Genre: Hard Rock
Style: Hard Rock
Tracklist
A1 Highway To Hell 3:26
A2 Girls Got Rhythm 3:23
A3 Walk All Over You 5:08
A4 Touch Too Much 4:24
A5 Beating Around The Bush 3:55
B1 Shot Down In Flames 3:21
B2 Get It Hot 2:24
B3 If You Want Blood (You've Got It) 4:32
B4 Love Hungry Man 4:14
B5 Night Prowler 6:13
Bar Code: None
Media (stock photo): NM
Sleeve (stock photo): NM (with WMET letter)
7 Day 100% Satisfaction Guarantee!
$4 FLAT RATE SHIPPING 1-100 ALBUMS USPS Media Mail!!!
Orders of $50 or more require customer signed delivery confirmation.
DON'T SEE IT ONLINE? WE GOT IT....331-725-1218 or info@checkeredrecords.com