Chicago At Carnegie Hall Four Album Box Set First Year Pressing 1971 US Columbia K4X 30865 Vintage Vinyl Record Album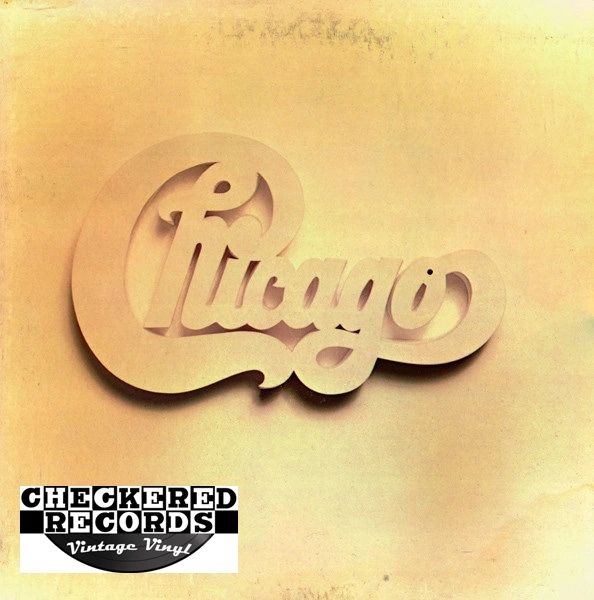 Chicago At Carnegie Hall Four Album Box Set First Year Pressing 1971 US Columbia K4X 30865 Vintage Vinyl Record Album
Chicago At Carnegie Hall Complete With Book & Posters
Label/Cat#: Columbia K4X 30865
Format: Box Set, 4 X Vinyl, LP, Album  
Country: US
Released: 1971
Genre: Classic Rock
Style: Blues Rock, Folk Rock, Fusion, Jazz-Rock, Classic Rock
Tracklist
A1 In The Country
A2 Fancy Colours
A3 Does Anybody Really Know What Time It Is? (Free Form Intro)
A4 Does Anybody Really Know What Time It Is?
B1 South California Purples
B2 Questions 67 And 68
C1 Sing A Mean Tune Kid
C2 Beginnings
D1 It Better End Soon - 1st Movement
D2 It Better End Soon - 2nd Movement (Flute Solo)
D3 It Better End Soon - 3rd Movement (Guitar Solo)
D4 It Better End Soon - 4th Movement (Preach)
D5 It Better End Soon - 5th Movement
E1 Introduction
E2 Mother
E3 Lowdown
F1 Flight 602
F2 Motorboat To Mars
F3 Free
F4 Where Do We Go From Here
F5 I Don't Want Your Money
G1 Happy 'Cause I'm Going Home
Ballet For A Girl In Buchannon
G2 Make Me Smile
G3 So Much To Say, So Much To Give
G4 Anxiety's Moment
G5 West Virginia Fantasies
G6 Colour My World
G7 To Be Free
G8 Now More Than Ever
H1 A Song For Richard And His Friends
H2 25 Or 6 To 4
H3 I'm A Man
Bar Code: None
Media (stock photo): NM-
Sleeve (stock photo): VG+ (one poster, with booklet, with inner sleeves)
7 Day 100% Satisfaction Guarantee!
$4 FLAT RATE SHIPPING 1-100 ALBUMS USPS Media Mail!!!