Electro-Voice Model E-V 1278 Stereo Receiver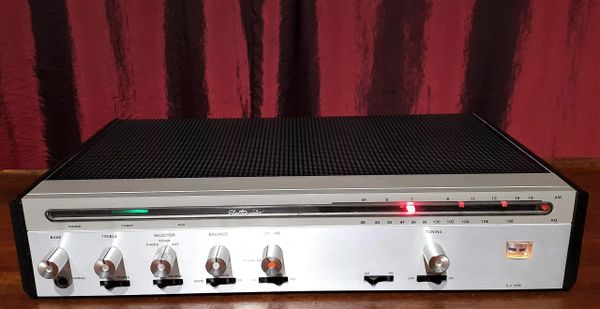 Electro-Voice Model E-V 1278 Stereo Receiver
Electro-Voice Model E-V 1278 Stereo Receiver. Cleaned and tested in excellent condition. Graded NM (Near Mint) for only light signs of age and wear. The Electro Voice E-V 1278 offers great basic performance in a small-sized receiver. Perfect for someone looking for a vintage receiver with durability, good general performance for a small space. A great looking late 1970s micro-receiver!
Specifications
Year: 1979
Country: US
Power: 8 Watts - 72 Watts (18 Watts Per Channel)
Power Consumption: 110-120 Volts 50-60 Hz AC
Dimensions: 16" X 11" X 3.25"
Weight: 12 lbs 2. oz
Finish: Silver Face / Walnut Cabinet
- All Checkered Records Stereo Equipment Is Cleaned & Tested and is Guaranteed For 10 Days After Receipt!
- Local Pick-up available Aurora, IL 60503
- $45 Shipping In Continental US Only