Vintage Mahalia Jackson ‎The World's Greatest Gospel Singer 1968 US Columbia ‎CL 644 Vintage Vinyl LP Record Album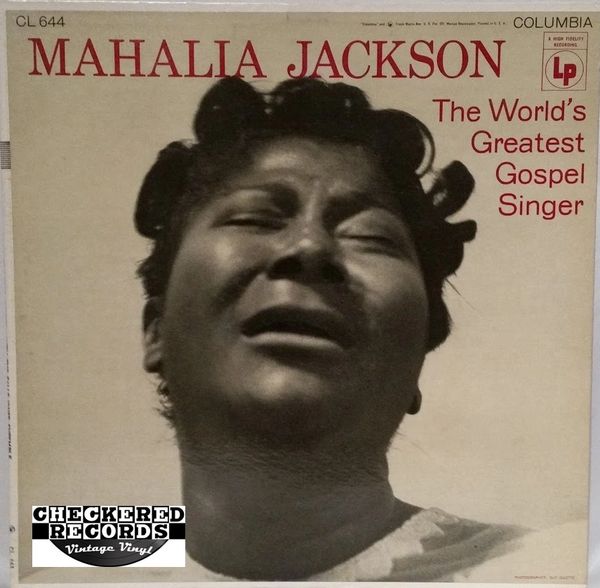 Vintage Mahalia Jackson ‎The World's Greatest Gospel Singer 1968 US Columbia ‎CL 644 Vintage Vinyl LP Record Album
Mahalia Jackson ‎The World's Greatest Gospel Singer
Label: Columbia ‎CL 644
Format: Vinyl, LP, Album, 1968 Repress
Country: US
Released: 1968
Genre: Funk R&B Soul
Style: Gospel, Religious
Tracklist
A1 I'm Going To Live The Life I Sing About In My Song
A2 When I Wake Up In Glory
A3 Jesus Met The Woman At The Well
A4 Oh Lord Is It I?
A5 I Will Move On Up A Little Higher
B1 When The Saints Go Marching In
B2 Jesus
B3 Out Of The Depths
B4 Walk Over God's Heaven
B5 Keep Your Hand On The Plow
B6 Didn't It Rain
Bar Code: None
Matrix#: Side 1- XLP34772-1K L
Matrix #: Side 2- XLP34773-1J L IIIIA
Media (stock photo): NM- (light surface scrathes and light dust jacket abrasions)
Sleeve (stock photo): NM
7 Day 100% Satisfaction Guarantee!
$4 FLAT RATE SHIPPING 1-100 ALBUMS USPS Media Mail!!!