Modular Component Systems MCS-6710 Turntable 1985 Silver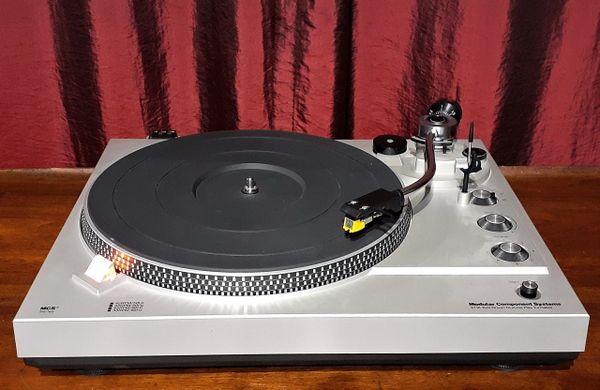 Modular Component Systems MCS-6710 Turntable 1985 Silver
Modular Component Systems MCS-6710 Turntable. Cleaned and tested in excellent working order. Graded VG (Very Good) for very light signs of age and a missing dust cover. A solid turntable carried under the MCS brand and made by Pioneer. A reliable turntable with great 1980s looks!
Specifications
Year: 1986
Country: Japan
Dimensions: 16" x 13" x 7"
Weight: 10 lb. 11 oz.
- All Checkered Records Stereo Equipment Is Cleaned & Tested and is Guaranteed For 10 Days After Receipt!