Vintage Bell Biv Devoe ‎WBBD Bootcity! (The Remix Album) 1991 US MCA Records MCAC 10345 Cassette Tape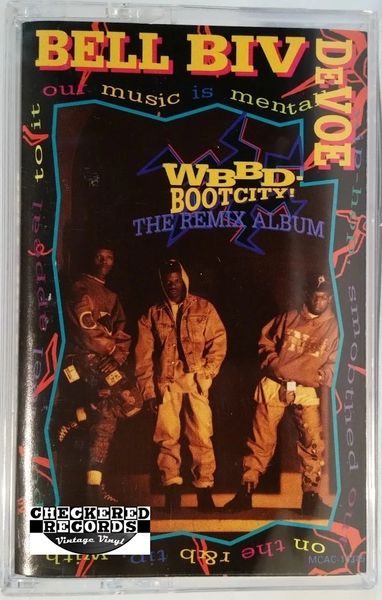 Vintage Bell Biv Devoe ‎WBBD Bootcity! (The Remix Album) 1991 US MCA Records MCAC 10345 Cassette Tape
Bell Biv Devoe ‎WBBD Bootcity! (The Remix Album)
Label: MCA Records MCAC 10345
Format: Cassette Tape
Country: US
Released: 1991
Genre: Hip Hop
Style: R&B, Pop Rap
Tracklist
A1 Intro / DJ Opening
A2 Word To The Mutha!
A3 Ain't Nut'in' Changed!
A4 B.B.D. (I Thought It Was Me)? / (DJ Mo Grind Time)
A5 Do Me! (Smoothe)
A6 I Do Need You
B1 Interview / Uhh Ahh
B2 Let Me Know Something?!
B3 She's Dope (EPOD Mix)
B4 Do Me! (Mental)
B5 When Will I See You Smile Again? / (DJ Close)
B6 Poison (London Style)
Bar Code: 0 0881-10345-4 2
Media (stock photo): NM
Sleeve (stock photo): NM
7 Day 100% Satisfaction Guarantee!
Combine Ship For Just $2.25 an album!