Quality Fifteen Album Mystery Bulk Record Album Bundles Bulk Vintage Vinyl Record Albums For Sale FREE INSURED SHIPPING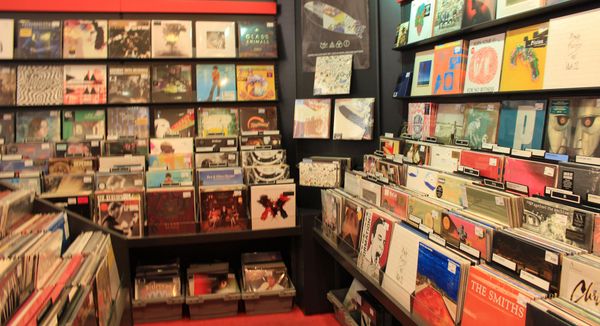 Quality Fifteen Album Mystery Bulk Record Album Bundles Bulk Vintage Vinyl Record Albums For Sale FREE INSURED SHIPPING
CREATED & SOLD ONE AT A TIME
Fifteen quality clean, hand-selected mystery record albums ...... Fun! Checkered Records takes in 30,000+ albums every year! Bulk mystery bundles include a nice blend of music covering anything from rock, blues, jazz, alternative, folk, post punk, funk, soul, R&B, hip hop, techno and other great genres. We never include junk like symphonic or polka music. Bundles will have an average record grading of VG+. Our customers love the experience of discovering the unique blend of new and familiar artists found in our bundles. Each collection will have an average retail value of about 3X the price paid per bundle (minus the $1.60 cents per pound shipping price our shop covers). Retail value is based on DISCOGS averages for like albums. Individual music preferences can make mystery bundles a bit of a gamble. Therefore, we do not not accepted returns on these bundles based on music tastes. If you want specific artists please visit us at www.checkeredrecords.com. All that said, we like happy customers. So if you have an issue, reach out and we will see what can be done for you.

WE'RE COOL BECAUSE
- We are a REAL record store!
- We ship for FREE!
- We don't count double albums as two records!
- We don't include junk!
VISIT US: www.checkeredrecords.com
ATTENTION REPEAT CUSTOMERS!!!! If you have given us up with a FIVE STAR REVIEW .... message us and remind us. We will try to "hook you up" with a LITTLE something extra.