Sex Pistols The Great Rock 'N' Roll Swindle First Year Pressing GERMANY Virgin 300 279-420 Vintage Vinyl Record Album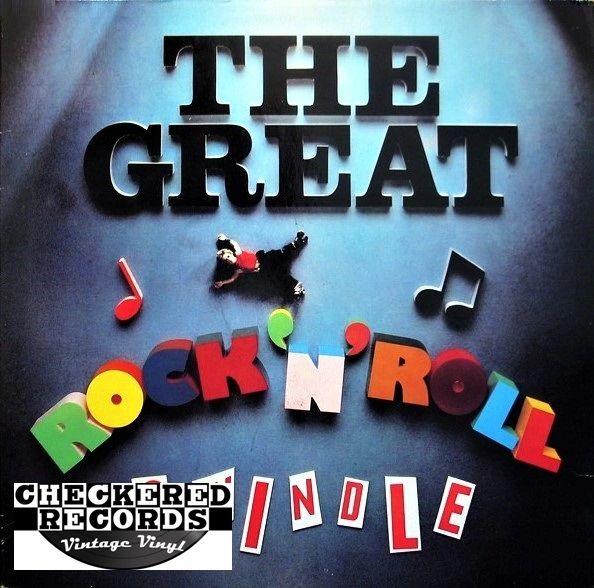 Sex Pistols The Great Rock 'N' Roll Swindle First Year Pressing GERMANY Virgin 300 279-420 Vintage Vinyl Record Album
Sex Pistols The Great Rock 'N' Roll Swindle
Label/Cat#: Virgin 300 279-420
Format:
2 x Vinyl, LP, Album
Country: Germany
Released: 1979
Style:
Soundtrack, Punk, Stage & Screen
A1
God Save The Queen Symphony  4:00
A2
Jimmy B. Goode / Roadrunner  6:20
A4
Anarchy In The U. K.  4:00
B2
Don't Give Me No Lip Child  3:30
B3
(I'm Not Your) Stepping Stone  3:05
B4
L'Anarchie Pour Le U. K.  3:25
B5
Belsen Was A Gas - Live At San Francisco  2:10
B6
Belsen Vos A Gassa  2:10
C5
Rock Around The Clock  2:00
C7
No One Is Innocent  3:00
D1
C'mon Everybody  2:10
D2
E. M. I. (Orch.)  3:45
D3
The Great Rock 'N' Roll Swindle  4:30
D4
Friggin' In The Riggin'  3:40
D6
Who Killed Bambi  3:00
Bar Code: None
Media (stock photo): NM
Sleeve (stock photo): NM-
7 Day 100% Satisfaction Guarantee!
$4 FLAT RATE SHIPPING 1-100 ALBUMS USPS Media Mail!!!
Orders of $50 or more require customer signed delivery confirmation.
DON'T SEE IT ONLINE? WE GOT IT....331-725-1218 or info@checkeredrecords.com
Checkered Records offers the best record albums for sale online. We make sure all our used vinyl records are top quality. All of our vintage record albums come with a seven day guarantee. If you're looking for used records for sale online then check out Checkered Records for the best in vintage vinyl records for sale online!