Sun Ra & His Arkestra Live At Montreux 1978 US Inner City Records IC 1039 Vintage Vinyl Record Album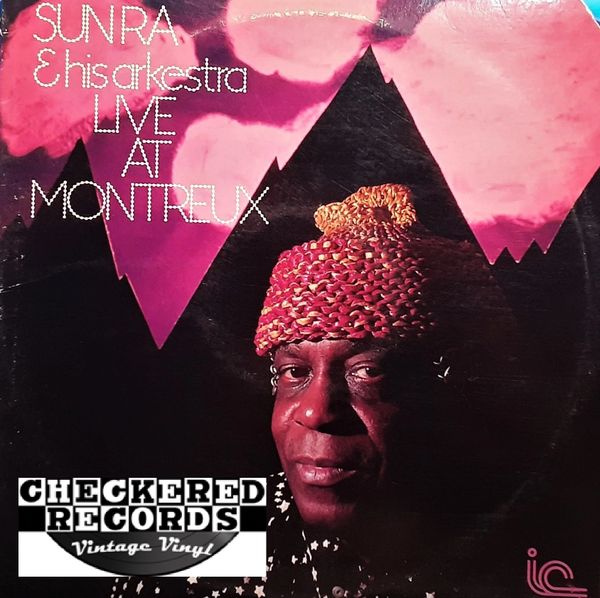 Sun Ra & His Arkestra Live At Montreux 1978 US Inner City Records IC 1039 Vintage Vinyl Record Album
Sun Ra & His Arkestra Live At Montreux
Label/Cat#: Inner City Records IC 1039
Format:
2 x Vinyl, LP, Album, RE
Country: US
Released: 1978
Genre: Jazz
A2
Of The Other Tomorrow
7:43
A3
From Out Where Others Dwell
13:25
B1
The House Of Eternal Being
9:36
B2
God Of The Thunder Realm
7:28
B3
Lights On A Satellite
4:38
C2
Take The A Train   7:50
D2
El Is The Sound Of Joy
8:56
D5
We Travel The Spaceways
4:11
Bar Code: None
Media (stock photo): NM+
Sleeve (stock photo): VG+ ()
7 Day 100% Satisfaction Guarantee!
$4 FLAT RATE SHIPPING 1-100 ALBUMS USPS Media Mail!!!
Orders of $50 or more require customer signed delivery confirmation.
DON'T SEE IT ONLINE? WE GOT IT....331-725-1218 or info@checkeredrecords.com
Checkered Records offers the best record albums for sale online. We make sure all our used vinyl records are top quality. All of our vintage record albums come with a seven day guarantee. If you're looking for used records for sale online then check out Checkered Records for the best in vintage vinyl records for sale online!