The Steve Miller Band Abracadabra First Year Pressing 1982 US Capitol Records ST-12216 Vintage Vinyl Record Album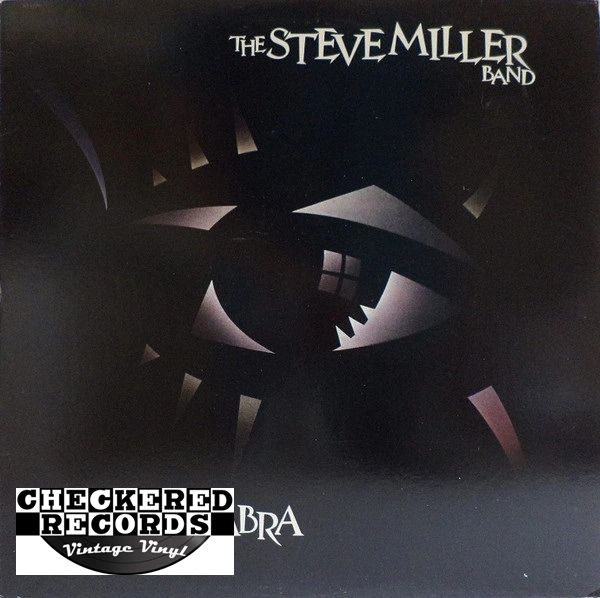 The Steve Miller Band Abracadabra First Year Pressing 1982 US Capitol Records ST-12216 Vintage Vinyl Record Album
The Steve Miller Band Abracadabra
Label/Cat#: Capitol Records ST-12216
Format: Vinyl, LP, Album 
Country: US
Released: 1982
Genre: Classic Rock
Style: Pop Rock,
Tracklist 
A1
Keeps Me Wondering Why
3:43
A3
Something Special
3:35
B1
Things I Told You
3:15
B2
Young Girl's Heart
3:33
B5
While I'm Waiting
3:26
Bar Code: 0 7777-12216-1
Media (stock photo): NM-
Sleeve (stock photo): NM- (with dust jacket liner notes)
7 Day 100% Satisfaction Guarantee!
$4 FLAT RATE SHIPPING 1-100 ALBUMS USPS Media Mail!!!
Orders of $50 or more require customer signed delivery confirmation.
DON'T SEE IT ONLINE? WE GOT IT....331-725-1218 or info@checkeredrecords.com
Checkered Records offers the best record albums for sale online. We make sure all our used vinyl records are top quality. All of our vintage record albums come with a seven day guarantee. If you're looking for used records for sale online then check out Checkered Records for the best in vintage vinyl records for sale online!