The Who Face Dances First Year Pressing 1981 US Warner Bros. Records HS 3516 Vintage Vinyl Record Album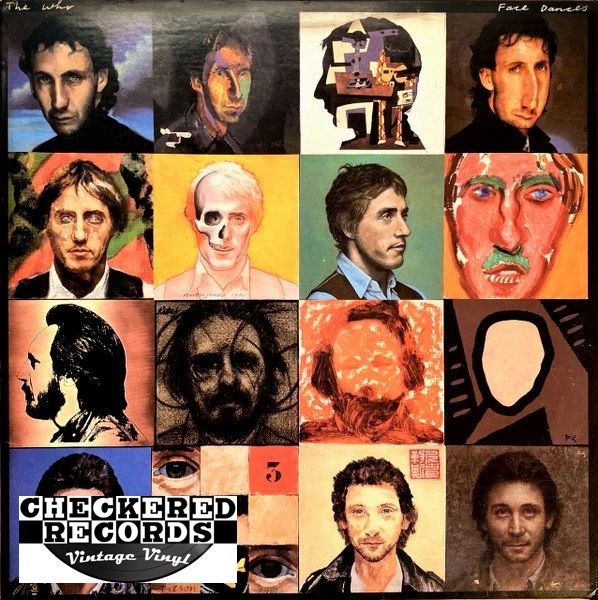 The Who Face Dances First Year Pressing 1981 US Warner Bros. Records HS 3516 Vintage Vinyl Record Album
The Who Face Dances
Label/Cat#: Warner Bros. Records HS 3516
Format:
Vinyl, LP, Album, Stereo, CLB
Country: US
Released: 1981
Genre:
British Invasion Rock
Style: Hard Rock, Classic Rock
A1
You Better You Bet
5:36
A2
Don't Let Go The Coat
3:43
A5
Did You Steal My Money
4:09
B1
How Can You Do It Alone
5:26
B4
Another Tricky Day
4:55
Bar Code: None
Media (stock photo): NM
Sleeve (stock photo): NM (with original liner notes dust jacket)
7 Day 100% Satisfaction Guarantee!
$4 FLAT RATE SHIPPING 1-100 ALBUMS USPS Media Mail!!!
Orders of $50 or more require customer signed delivery confirmation.
DON'T SEE IT ONLINE? WE GOT IT....331-725-1218 or info@checkeredrecords.com
Checkered Records offers the best record albums for sale online. We make sure all our used vinyl records are top quality. All of our vintage record albums come with a seven day guarantee. If you're looking for used records for sale online then check out Checkered Records for the best in vintage vinyl records for sale online!