Vintage 1969 Pioneer CS-63 Four Way Giant Floor Standing Speakers LOCAL PICK UP ONLY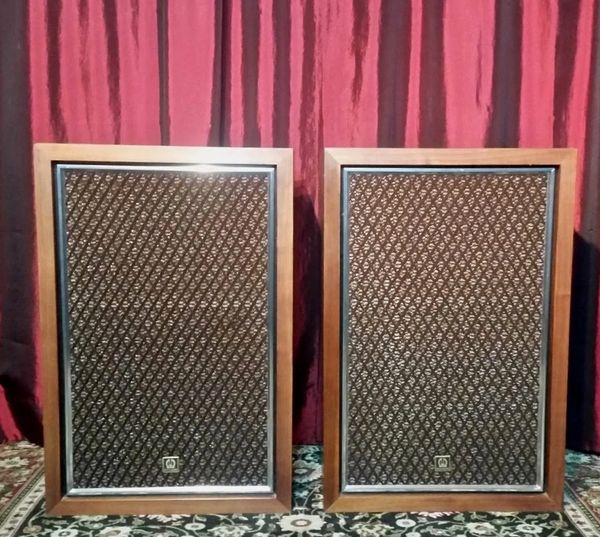 Vintage 1969 Pioneer CS-63 Four Way Giant Floor Standing Speakers LOCAL PICK UP ONLY
Vintage 1969 Pioneer CS-63 Four Way Giant Floor Standing Speakers
Classic Vintage Pioneer. Great looks and solid sound. In Near Mint (NM) condition. Perfect screens, cabinets have some minor wear and minor veneer chips and light surface abrasions. Rated at 60 Watts max output and 8 ohms these speakers look and sound impressive. The speaker terminals have one missing cap and two missing springs which do not affect functionality and can be easily fixed. High and Mid level adjustments and convenient input jacks. A solid set of classic Pioneer stereo history!
Year: 1969
Country: Japan
Woofer : 13 Inch
Mid : 6.76 Inch
Tweeter : 3 Inch
Tweeter: Bullhorn
Measurements: 28"3/8 X 18" 7/8 X 13"
Weight: 50 lbs Per Speaker
- All Checkered Records Stereo Equipment Is Cleaned & Tested and Is Guaranteed For 14 Days After Receipt!
- Local Pick Up Only (marked $5000 Freight Shipping)