Vintage Definitive Technology Powerfield 1500 Powered Subwoofer 250 Watts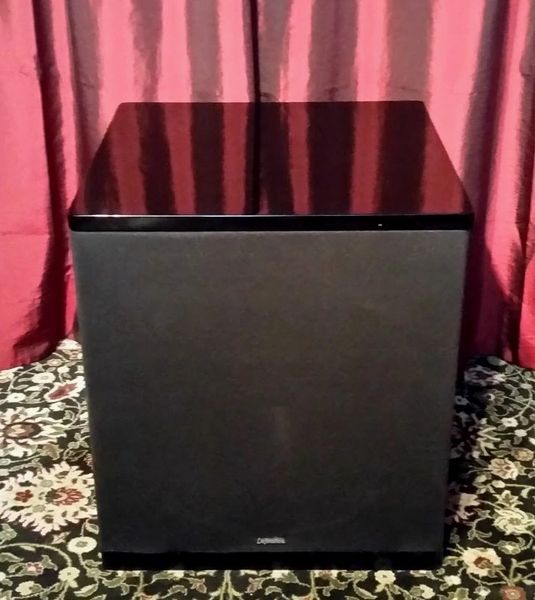 Vintage Definitive Technology Powerfield 1500 Powered Subwoofer 250 Watts
Amazing Vintage Definitive Technology Powerfield 1500 Powered Subwoofer. Powerful and clean sounding front firing massive 15" subwoofer. The unit works perfectly and brings the bass. Easy to connect with RCA's to your AV home theater system or via speaker wires for stereo or home theater use. This unit is Near Mint (NM). The cabinet shows only minor wear and age. The speaker screen is nice and clean and free from holes.

Specifications
Output Power: 250 Watt
High Pass Filter: 12dB
Low Pass Filter: 36 dB
Controls: Gain, High Pass, Low Pass,
Size: 20" H X 18" W X 18" D
Weight: 80 Lbs.
- All Checkered Records Stereo Equipment Is Cleaned & Tested and Is Guaranteed For 14 Days After Receipt!
- Local Pick-up Available
- $300 Shipping In Continental US Only