Vintage Earl "Fatha" Hines The Earl Hines Trio First Year Pressing 1958 US Epic LN 3501 Vintage Vinyl LP Record Album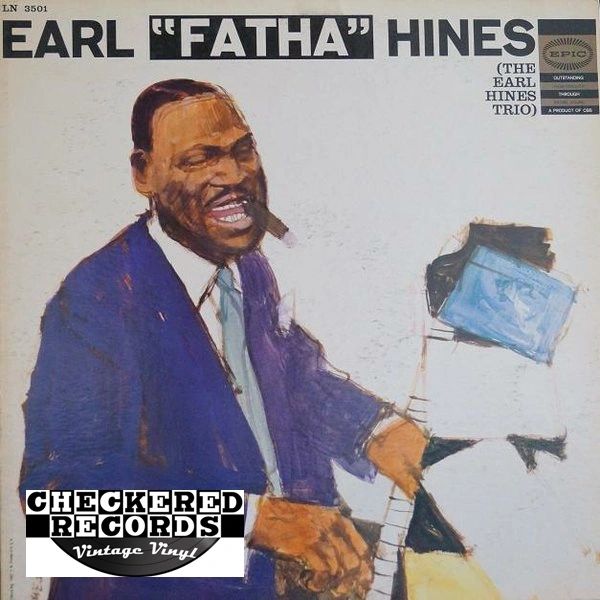 Vintage Earl "Fatha" Hines The Earl Hines Trio First Year Pressing 1958 US Epic LN 3501 Vintage Vinyl LP Record Album
Earl "Fatha" Hines The Earl Hines Trio
Label: Epic LN 3501
Format: Vinyl, LP, Mono
Country: US
Released: 1958
Genre: Jazz
Style: Jazz
Tracklist
A1 Love Is Just Around The Corner
A2 You're Getting To Be A Habit With Me
A3 Hallelujah!
A4 I Got It Bad
A5 Royal Garden Blues
A6 Save It Pretty Mama
B1 If I Could Be With You
B2 Walkin' My Baby Back Home
B3 Moonlight In Vermont
B4 Makin' Whoopee
B5 Muskrat Ramble
B6 Am I Wasting My Time On You
Bar Code: None
Matrix#: Side 1- XEM43528-1C
Matrix #: Side 2- XEM43529-1E
Media (stock photo): NM- (minor dust jacket abrasions)
Sleeve (stock photo): VG+ (5" seam split top right, 1" seam split bottom right)
7 Day 100% Satisfaction Guarantee!
$4 FLAT RATE SHIPPING 1-100 ALBUMS USPS Media Mail!!!