Vintage Ray Charles The Genius After Hours First Year Pressing 1961 US Atlantic 1369 Vintage Vinyl LP Record Album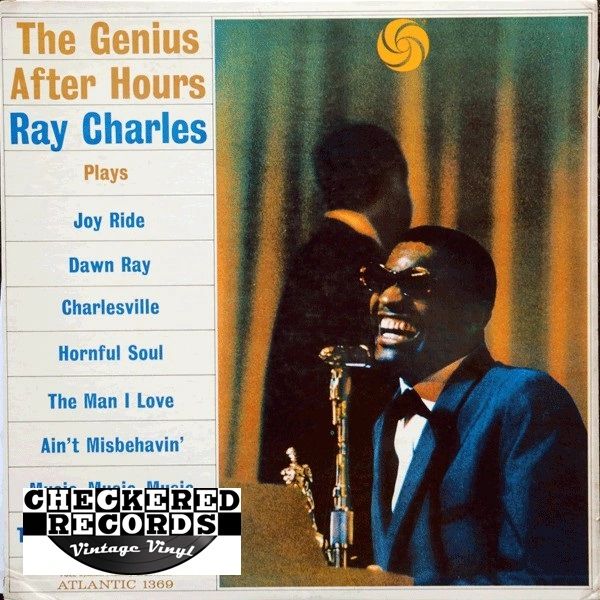 Vintage Ray Charles The Genius After Hours First Year Pressing 1961 US Atlantic 1369 Vintage Vinyl LP Record Album
Ray Charles The Genius After Hours
Label: Atlantic 1369
Format: Vinyl, LP
Country: US
Released: 1961
Genre: Jazz,
Style: Rhythm & Blues, Soul
Tracklist
A1 The Genius After Hours 5:22
A2 Ain't Misbehavin' 5:37
A3 Dawn Ray 5:00
A4 Joy Ride 4:30
B1 Hornful Soul 5:25
B2 The Man I Love 4:24
B3 Charlesville 4:53
B4 Music, Music, Music 2:52
Bar Code: None
Matrix#: Side 1- 11785-A AT M
Matrix #: Side 2- 11786-A I AT
Media (stock photo): VG+ (dust jacket abrasions, minor surface abrasions, minor dust jacket staining)
Sleeve (stock photo): NM- (mild corner wear)
7 Day 100% Satisfaction Guarantee!
$4 FLAT RATE SHIPPING 1-100 ALBUMS USPS Media Mail!!!