Vintage Vince Guaraldi Oh, Good Grief! Warner Bros. Records WS 1747 LP Vinyl Record Album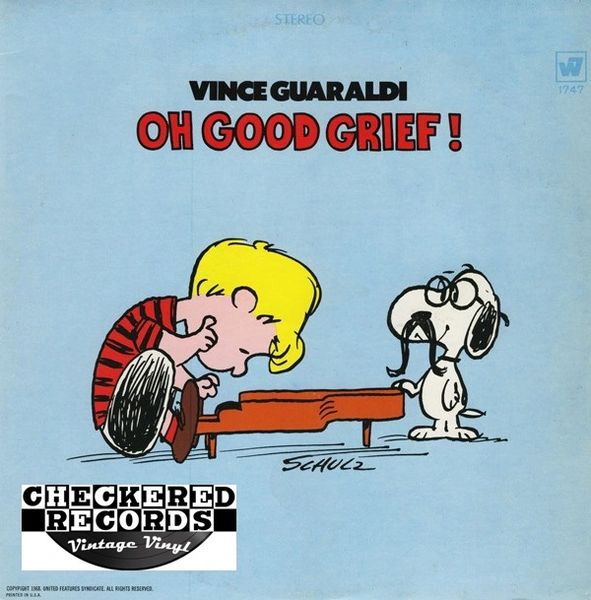 Vintage Vince Guaraldi Oh, Good Grief! Warner Bros. Records WS 1747 LP Vinyl Record Album
Vince Guaraldi Oh, Good Grief!
Label: Warner Bros. Records WS 1747
Format: Vinyl, LP, Album, Reissue
Country: US
Released: Reissue
Genre: Jazz
Style: Contemporary Jazz
Tracklist
A1 Linus And Lucy 2:53
A2 You're In Love, Charlie Brown 3:03
A3 Peppermint Patty 2:34
A4 Great Pumpkin Waltz 3:31
B1 It's Your Dog, Charlie Brown 3:04
B2 Oh, Good Grief! 2:33
B3 Red Baron 4:43
B4 Rain, Rain Go Away 4:59
Matrix#: Side 1- WS-1-1747-WW3. SP1-1
Matrix #: Side 2- WS-2-1747-WW-2 #2 SP1-1
Media (stock photo): NM+
Sleeve (stock photo): NM (small ink and marker hash marks on reat top corner)
7 Day 100% Satisfaction Guarantee!
$4 FLAT RATE SHIPPING 1-100 ALBUMS USPS Media Mail!!!