Bob Dylan ‎Bob Dylan At Budokan 1979 US Columbia ‎PC2 36067 Vintage Vinyl Record Album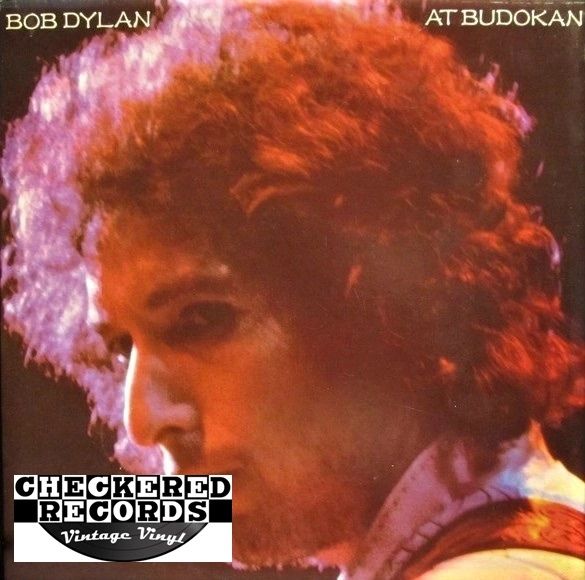 Bob Dylan ‎Bob Dylan At Budokan 1979 US Columbia ‎PC2 36067 Vintage Vinyl Record Album
Bob Dylan ‎Bob Dylan At Budokan
Label/Cat#: Columbia ‎PC2 36067
Format: 2 × Vinyl, LP, Album, Gatefold 
Country: US
Released: 1979
Genre: Folk Rock
Style: Folk Rock
Tracklist
A1
Mr. Tambourine Man
4:53
A2
Shelter From The Storm
4:29
A3
Love Minus Zero/No Limit
3:53
A4
Ballad Of A Thin Man
4:44
A5
Don't Think Twice, It's Allright
5:02
B2
One More Cup Of Coffee (Valley Below)
3:18
B3
Like A Rolling Stone
6:30
B4
I Shall Be Released
4:04
B5
Is Your Love In Vain?
3:57
B6
Going, Going, Gone
3:55
C1
Blowin' In The Wind
4:28
C2
Just Like A Woman
5:03
C4
Simple Twist Of Fate
4:03
C5
All Along The Watchtower
3:18
D1
All I Really Want To Do
3:41
D2
Knockin' On Heaven's Door
4:01
D3
It's Alright Ma (I'm Only Bleeding)
6:03
D5
The Times They Are A-Changin'
4:46
Bar Code: None
Media (stock photo): VG+
Sleeve (stock photo): NM (with poster, with dust jacket liner notes)
7 Day 100% Satisfaction Guarantee!
$4 FLAT RATE SHIPPING 1-100 ALBUMS USPS Media Mail!!!
Orders of $50 or more require customer signed delivery confirmation.
DON'T SEE IT ONLINE? WE GOT IT....331-725-1218 or info@checkeredrecords.com
Checkered Records offers the best record albums for sale online. We make sure all our used vinyl records are top quality. All of our vintage record albums come with a seven day guarantee. If you're looking for used records for sale online then check out Checkered Records for the best in vintage vinyl records for sale online!