Eagles Eagles Self Titled 1973 US Asylum Records SD-5054 Vintage Vinyl Record Album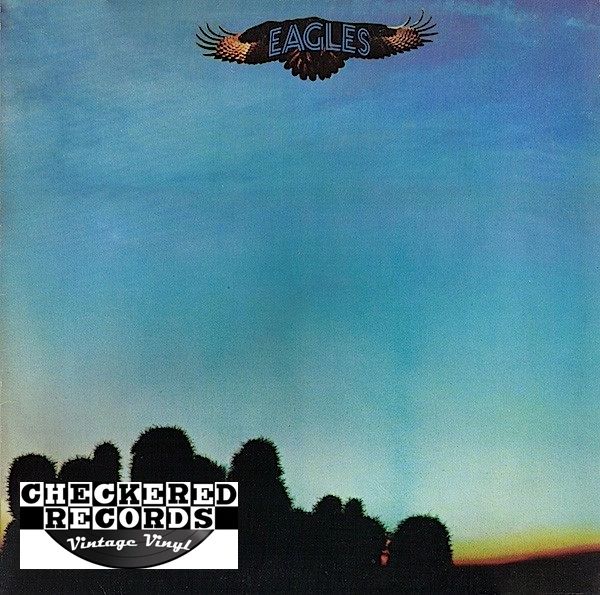 Eagles Eagles Self Titled 1973 US Asylum Records SD-5054 Vintage Vinyl Record Album
Eagles Eagles
Label/Cat#: Asylum Records SD-5054
Format: Vinyl, LP, Album, RARE 9120 SUNSET BLVD LABEL
Country: US
Released: 1973
Genre: Classic Rock
Style: Classic Rock, Folk Rock, Blues Rock, Popular Rock
Tracklist
A1 Take It Easy 3:29
A2 Witchy Woman 4:10
A3 Chug All Night 3:13
A4 Most Of Us Are Sad 3:33
A5 Nightingale 4:05
B1 Train Leaves Here This Morning 4:07
B2 Take The Devil 4:00
B3 Earlybird 3:00
B4 Peaceful Easy Feeling 4:16
B5 Tryin' 2:50
Barcode: None
Media (stock photo): NM
Sleeve (stock photo): NM- ( with peyote inner sleeve)
7 Day 100% Satisfaction Guarantee
1-100 albums shipped via uninsured USPS Bulk Media Mail
For shipping policies/procedures visit our SHIPPING page
Checkered Records offers the best record albums for sale online. We make sure all our used vinyl records are top quality. All of our vintage record albums come with a seven day guarantee. If you're looking for used records for sale online then check out Checkered Records for the best in vintage vinyl records for sale online!